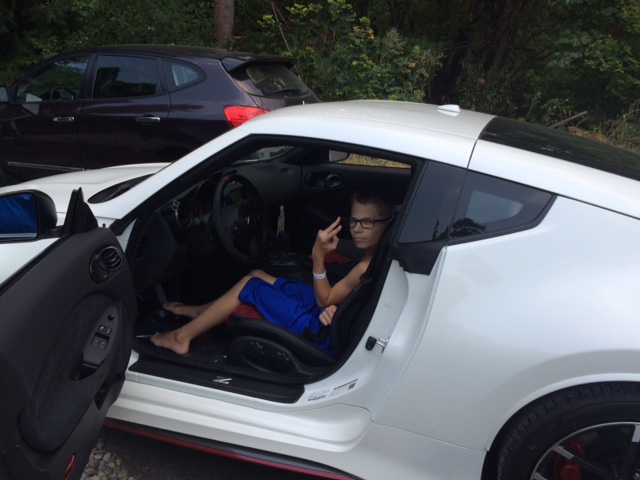 Thank You Puyallup Nissan!
Thank You Puyallup Nissan!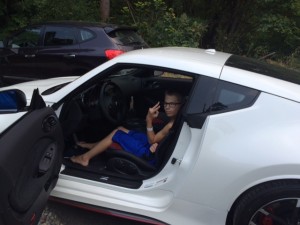 Thank you Ms. Kavanaugh and Korum's Puyallup Nissan for letting us take Logan to appointments the next couple days in this 2016 370Z!!!  He loves his sports cars and when I came home with this car his grin was ear to ear!
Logan had a pretty good day today as he did not have to make the hour plus journey to Seattle.  He continues to struggle to eat but is trying really hard.  Aunt Traci brought him a Slurpee and pizza bites per his request and he actually did pretty good eating.  His leg continues to be a big issue as he cannot put any weight on it.
One day at a time…tomorrow he just needs blood work locally to determine if his counts are down.  If counts are down he is susceptible to infection and high fevers.  This is common with chemo for count to drop.
#loganstrong